Do you want to get into teaching? Apply to The John Taylor SCITT
We have a small, friendly and supportive team.
We offer highly personalised support which enables our trainees to secure excellent outcomes.
We offer a diverse experience for trainees with both rural and urban settings.
We hold a 7 year record of offering exceptional teacher training.
The John Taylor SCITT has been a provider of Initial Teacher Education since 2014. Based in the charming Staffordshire village of Barton-under-Needwood, the SCITT is based in a bespoke Training Centre on the site of John Taylor High School, an outstanding school which enjoys a high reputation locally and nationally as a school with an enviable academic record based on inspirational teaching and exceptional pastoral care. As a SCITT we pride ourselves on the fact that as a relatively small provider we know all our trainees really well and can offer highly personalised support which enables our trainees to secure excellent outcomes.
The training provided during the Primary Programme is delivered by outstanding current practitioners from across the partnership and comprises a series of pedagogy modules, as well as subject knowledge seminars and subject-specific taster days. As for the Secondary Programme, themes from the Professional studies Programme are explored from the perspective of the different subjects, and trainees will work in small subject groups with a Subject Pedagogy Tutor to further develop their Subject Knowledge for Teaching. Secondary subjects available include Art, English, Geography, History, Maths, MFL, PE and Science.
All our programmes are school led, and all our partner schools fully involved in both the design and the delivery of our programmes. Our vision as a SCITT is to support all schools and trusts in our alliance to attract and recruit high quality teachers and in the 7 years that we have been operating as a SCITT we are very proud of the fact that many of our trainees do secure employment in our partner schools. Recruitment and retention are at the heart of what we do.
Our Primary SCITT programme offers an exciting opportunity for trainees to be immersed in the primary education system and to learn from exceptional mentors and class teachers across the John Taylor Teaching School Hub. Our offer includes 40 primary schools within the local area, each with a unique set of skills and expertise which we combine to give our trainees a wealth of experiences and perspectives throughout the training year.
Following a period of induction, the majority of your time during the secondary teacher training programme will be spent in the classroom developing your subject knowledge and effective classroom pedagogy. Through a structured programme of observation, joint planning and joint delivery of a lesson you will gradually build up to whole class teaching. You will work alongside outstanding practitioners and will be supported by a Subject Mentor, a Professional Mentor and a SCITT Tutor.
Isostatic Rebound: Initial Teacher Education in the Post-Lockdown Landscape The world is constantly evolving and consequently the social and cultural challenges that education faces is
Read More »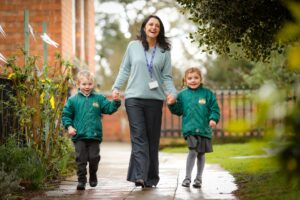 Interviewing for an initial teacher training (ITT) position is potentially a nerve-wracking experience for all.
Read More »
With changes to the ITE Core Content and Ofsted Inspection framework the John Taylor SCITT Central Team across both the primary and secondary routes set about re-designing our course.
Read More »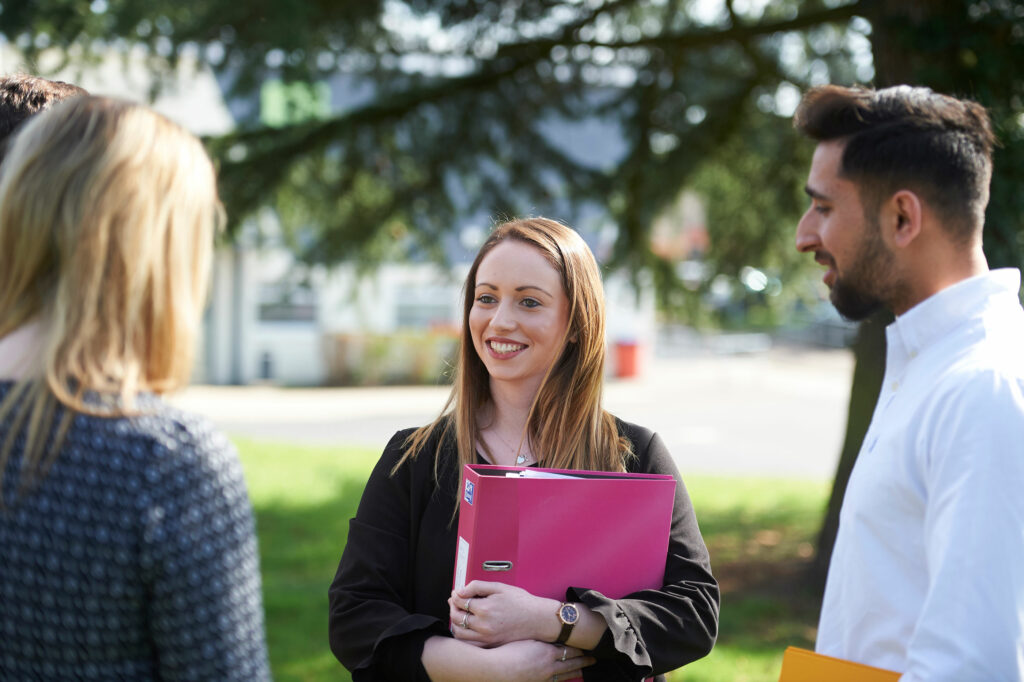 "Jodie's high standards of professionalism and subject knowledge enable her to be an extremely effective and supportive subject mentor. This allowed me to grow in confidence as a trainee, and have a brilliant start as an NQT."
"The PE course is intense, rigorous but well worth the hard work. You will enjoy your time on Fridays in the training centre where you will learn from excellent practitioners, but more importantly, be able to let off some steam with your peers with the comfort of a hot drink and some biscuits."
"Go for it, you have nothing to lose, especially if its something you have always wanted to do! The support on the SCITT was great and I feel it is more personal than the university route would be. There is nothing worse than hating or being bored in your job; since starting teaching I have been the happiest I've ever been in my career."